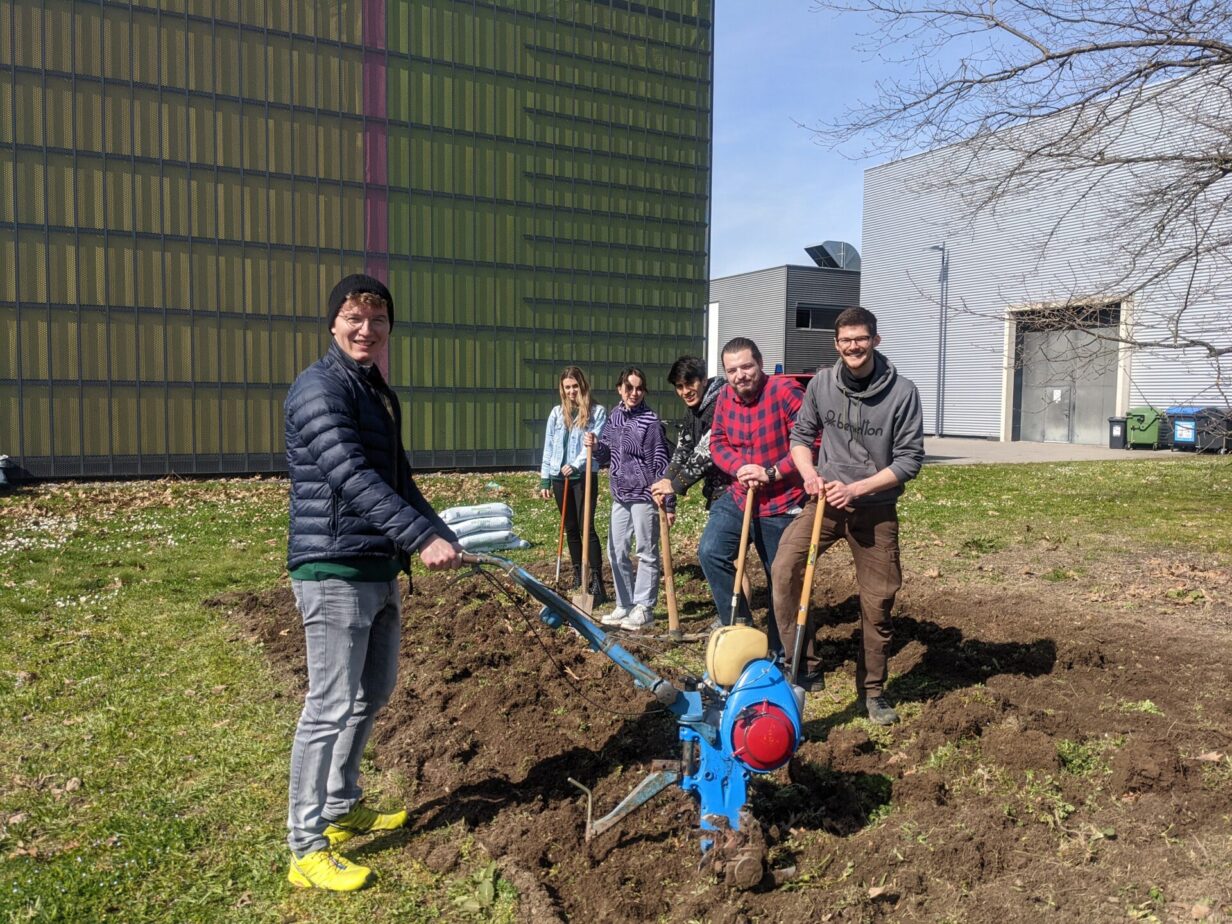 Getting ready for FRE2022: (non-virtual) testing maize field
As our name Kamaro (Karlsruhe maize robots) suggests we make maize and robots. While we have been obsessing about the robot part, we have been lacking maize as of late. Also, we were excited about testing our brand-new driving algorithm! So, we set about growing our very own maize field behind building 70.21.
The most important part of planting a healthy maize field was preparing our soil to be fluffy and receptive for our maize seeds. We more or less succesfully employed a marsh rotary tiller.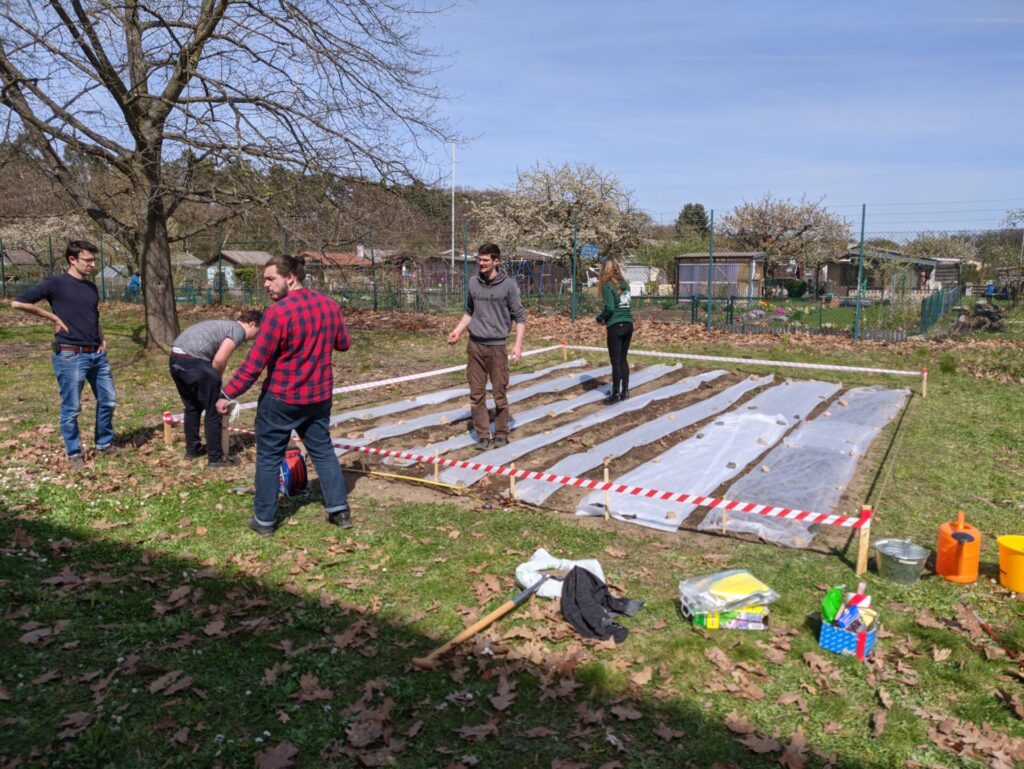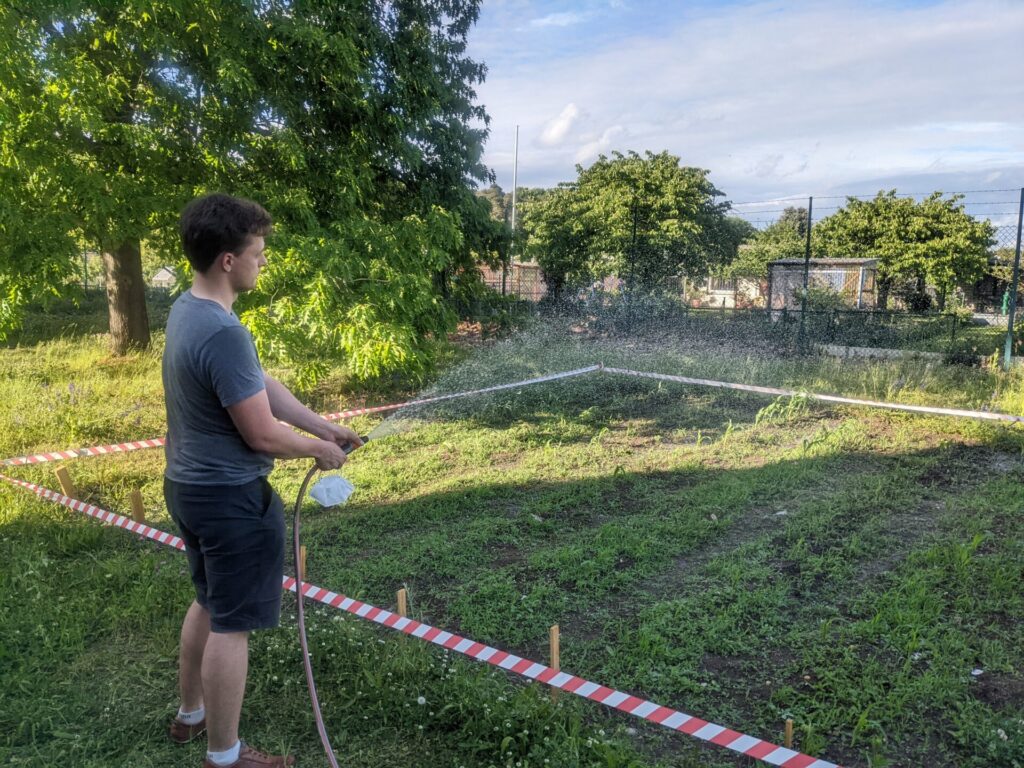 We sowed our maize at the end of April when it still was colder. That's why we kept them in a comfy sheet of fabric. When the heat kicked in this summer we had to step up our watering game and started watering our field with a 100 m garden hose. Much more convenient than using watering cans!
And of course, the final step making a maize field flourish: eating Pizza afterwards.