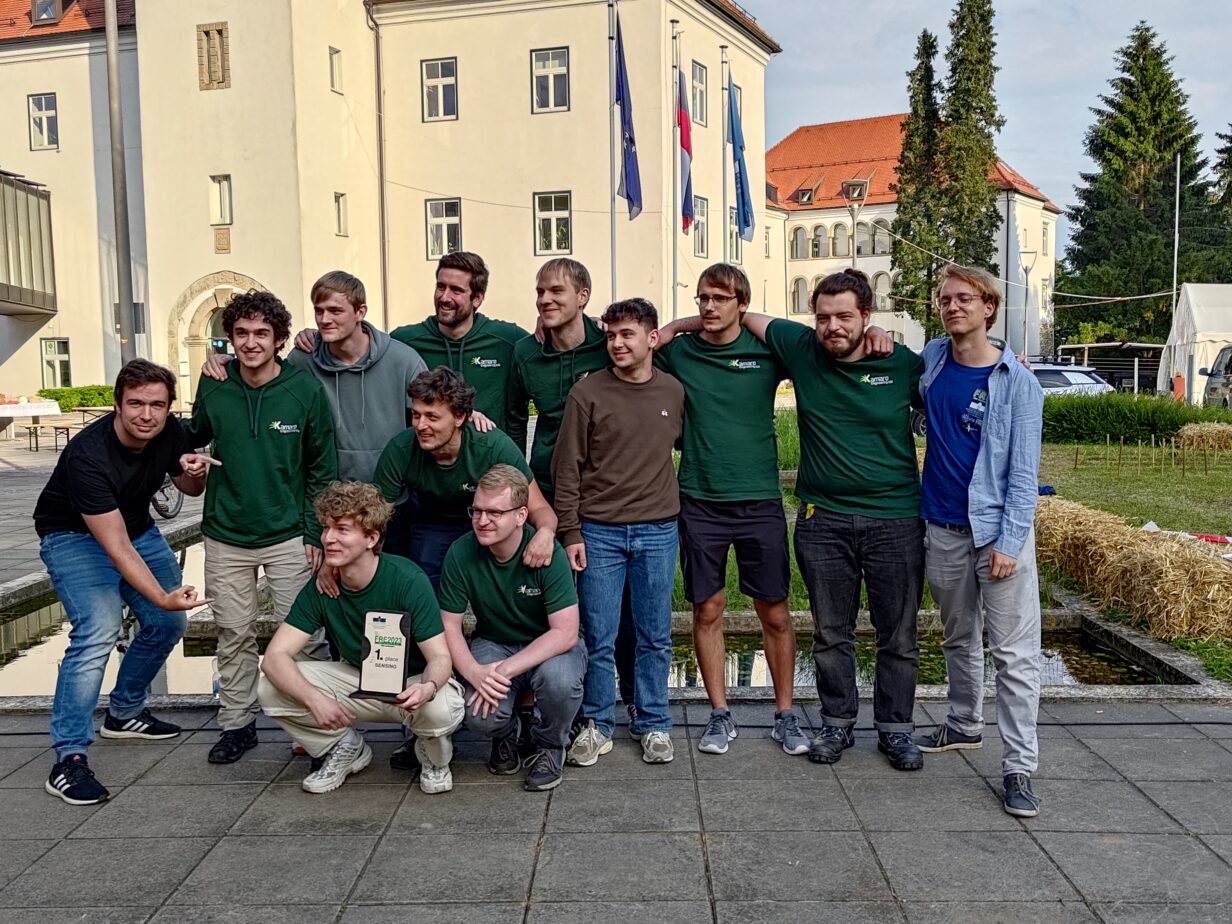 Kamaro wins sensing Task at FRE 2023
At this year's Field Robot Event at the University of Maribor in Slovenia, our robot impressively outperformed 14 other competitors in the computer vision-focused Task 3. The task determined the accuracy of the competing robots' recognition systems on a series of images of people, deer, and other objects. We also took 2nd place in the Freestyle category and 4th place in the Smart Irrigation task.
We would like to thank our sponsors who supported our participation in the competition with financial resources and hardware. For a deep dive into our methodology, we will soon publish our FRE 2023 proceedings on this blog.